In-Person Workshop to Grow Your Business & Your Craft
Join award-winning actors Jennifer Jill Araya & Marni Penning for an in-depth and in-person discussion of the business and the art of being a working actor.
Sunday, March 26, 2023. 10am-3pm
(Catered Box Lunch Included)
Studio 1013, AMDA, 244-250 W. 54th St., New York, NY 10019
Price: $347.00
Click Here to Register Now!
During Jennifer's business-focused discussion, you will:
Define what makes a project creatively fulfilling for you, and why it matters.

Define what makes a project financially fulfilling for you, and why it matters.

Determine where your individual "creative & financial sweet spot" lies.

Learn what to do with projects that don't fall into your sweet spot.

Structure your marketing & networking activities so that you bring more "creative and financial sweet spot" projects your way.
During Marni's craft-focused discussion, you will:
Deliver your best performance, every time, no matter the circumstances, wow the producer, and get the job.
Discover the golden keys to relax and PLAY in every single performance, even if you only have five minutes with the material.
"Build your playground" of unique marks to deliver a specific, memorable, text-based performance at a glance.
Eliminate the stress about audition confidence - Forever!
Starving & Panicked No More: Business Strategy & Text Breakdown for the Thriving Actor will take place Sunday, March 26, 2023, 10am-3pm, at ADMA's beautiful studio space in the heart of New York's Theatre District.
Price: $347.00
Click Here to Register Now!
Brenda Scott Wlazlo:
Actor & Audiobook Narrator
"Jennifer's coaching is a game-changer! Like many artists, I have a lot of education and experience in creating my product and very little in doing business to support it. Because of Jennifer's background and expertise, she immediately helped me build a framework for my business approach and helped me identify clear and approachable steps I can take to increase my income and the quality of projects I'm hired for. Her exercises gave me a clear insight into what works for my business and where I should focus my attention to grow. I can't recommend her enough!"
Tina Wolstencroft:
Audiobook Narrator
"It's been really challenging for me to both figure out what fulfills me creatively and then also build a strategy to fulfill me financially in the constant hustle and bustle of life. After my first session with Jennifer, she has helped me to discover what truly sparks the most joy in my work and which tools can help motivate me to be more thoughtful, find confidence, and feel empowered when making decisions about my business. Her experience, attentiveness, and guidance has been very comforting to me while I tune-in to what I truly enjoy doing, make my vision board a reality, and what I need to better take control of my business by putting on my freaking bossy pants."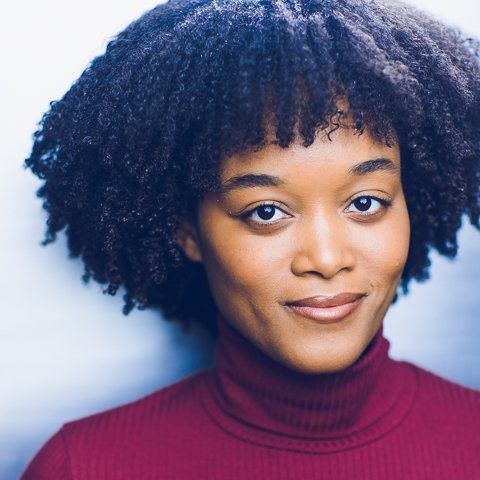 Princess Jacob:
Actor
"I've been working with Marni for years, and her method is what I use to tackle ANY material! Marni's method and one-on-one coaching has brought me a lot of success in theatre, television, and commercials. Most recently, I booked my first guest star role on a network tv show! I highly recommend Marni and her method to anyone looking for a dependable technique to break down scripts and get to the truth of the text. She is truly the best!"
Martha Karl:
Actor
"Marni's technique is an exciting, rock solid method. We are actors because we have to be. It is who we are and what we were born to do. We hone our work with classes and experience, but how do I get to the next level, and on an immediate basis? Thankfully, I met Marni. Her process is an easily applied, reliable approach to creating a character, audition, and performance that is focused and fresh. Marni is a delightful, generous gem and applies her decades of professional experience in her amazing workshops. "